WHY CHOOSE US?
It all begins here!
INTERIOR DESIGNING
Best Interior Designing Courses For You
STUDENT TESTIMONIALS
Testimonials from some of our students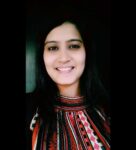 NSDA gave me the hope to pursue my dream of interior designing without giving up my existing professional responsibility or career choice. Their weekend batches along with daily assignments helped to maintain my interest in the subjects. The infrastructure at the institute is good, the faculties go out of the way to help you learn and improve.
In Spite of the pandemic challenges the institute has tried to impart us learning through their offline and online platform.
SHRADDHA SAWANT - Advance Diploma in Interior Designing
It is indeed a pleasure to pursue my dream of being an Interior designer at NSDA. Despite having a hectic professional life I have been able to cope with the course as the faculty are very helpful and encouraging. Their knowledge on the subject and my 1:1 interaction with them have helped me to sharpen and broaden my horizon of thinking. With the current circumstances of the pandemic, they have been very flexible with their availability. The program has been great so far and I look forward to more learning in the coming year.
ROSHELL NUNES - Advanced Diploma in Interior Designing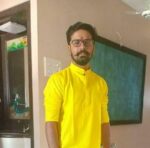 I signed up for the course as a hobby but I was quite impressed with the entire syllabus and
learning process. The faculties are very professional and knowledgeable. Eager to start working on
actual sites as soon as the course is finished. I hope the learning helps and I shall take a positive
approach towards the Interior Design Career in the future.
"Make a commitment to having fun. See your best friends and make time for your hobbies and
passions."
SHREYAS MASTER - Advance Diploma in Interior Designing
It was my immense luck and fortune to be a part of NSDA where I can grow. The entire faculty
members and department leave no stone unturned to shape one's future. Studying at NSDA have
been a wonderful experience of learning with prolific exposure. It's their efforts that make me
count myself into being a better professional.NSDA has equipped me completely to outshine my
talent in the field of Interior Design.
RINKAL JAIN - B.Sc. in Interior Designing
NSDA has put in all the efforts to groom us and make us corporate professionals. It was a
wonderful experience to study here. I am grateful to NSDA for giving me the chance to explore my
knowledge and imbibing designing skills in me. I find them to be a very positive and nurturing
learning environment. They guide students to find the right direction in their field of creativity.
DEVANSHI DESAI - Interior Styling
Studying With NSDA Has Been A Phenomenal And Informative Experience For Me, It Gave Me The
Platform To Turn My Passion Into Something That I Love And Enjoy Doing So Much, Into A Career.
Our Institute Organises Guest Lectures On A Regular Basis On Industry Related Materials, Topics
So That We Get Immense Knowledge And Industry Exposure.
HEMANT JAIN - Diploma in Interior Designing