Revolution Slider Error: Slider with alias amwal-home-6 not found.
Maybe you mean: 'amwal-home-3' or 'home' or 'hometest' or 'home-3'
Our Services
As always, partners grows with you!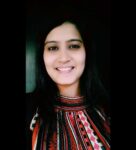 NSDA gave me the hope to pursue my dream of interior designing without giving up my existing professional responsibility or career choice. Their weekend batches along with daily assignments helped to maintain my interest in the subjects. The infrastructure at the institute is good, the faculties go out of the way to help you learn and improve.
In Spite of the pandemic challenges the institute has tried to impart us learning through their offline and online platform.
SHRADDHA SAWANT - Advance Diploma in Interior Designing
It is indeed a pleasure to pursue my dream of being an Interior designer at NSDA. Despite having a hectic professional life I have been able to cope with the course as the faculty are very helpful and encouraging. Their knowledge on the subject and my 1:1 interaction with them have helped me to sharpen and broaden my horizon of thinking. With the current circumstances of the pandemic, they have been very flexible with their availability. The program has been great so far and I look forward to more learning in the coming year.
ROSHELL NUNES - Advanced Diploma in Interior Designing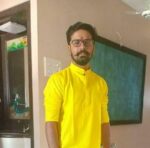 I signed up for the course as a hobby but I was quite impressed with the entire syllabus and
learning process. The faculties are very professional and knowledgeable. Eager to start working on
actual sites as soon as the course is finished. I hope the learning helps and I shall take a positive
approach towards the Interior Design Career in the future.
"Make a commitment to having fun. See your best friends and make time for your hobbies and
passions."
SHREYAS MASTER - Advance Diploma in Interior Designing
Request a Call Back
Our financial advisers always help you